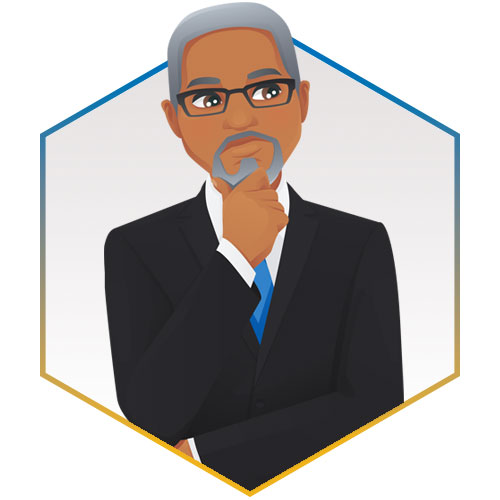 Background
Stage in life? Family? School/career path?
Chief Information Officer, responsible for all enterprise-wide information technology initiatives.
Has more than 30 years of information technology, management, global initiatives, and operations experience.
Prior to joining current company, he served as the senior vice president and chief information officer for Coca-Cola Refreshments.
---
Demographics
Male or female? Age? Location?
Male.
59.
Lives in Smyrna with his wife and two children.
---
Identifiers
Demeanor? Communication preferences?
Learned confidence. Overrides his natural timidity by speaking quickly and confidently.
Perceptive. Sees the big picture and what matters.
Authentic. Willing to be real, treat others as peers, and help out where needed.
---
Goals
Primary goal? Secondary goal?
Primary: Create high-quality, secure, and cost-effective technologies that enhance his company's business capabilities.
Secondary: Shorten a product's time to market.
---
Challenges
Primary challenge? Secondary challenge?
Primary: Threats of being made obsolete at the hands of technology innovations that disrupt the industry and his company.
Secondary: Cyberattacks.
---
Real Quotes
About goals, challenges, etc.
"We're looking for opportunities for partnerships that help transform our industry and allow us to tap into a talent pipeline."
"Innovation is a priority for our company."
"Engineering students can provide us with a unique opportunity to get fresh, innovative ideas and solutions."
---
Common Objections
Why wouldn't they choose Georgia Tech?
We don't need external innovations for this. We can leverage our internal R&D.
State tax incentives are better elsewhere.
Not agreeable to the intellectual property terms.
---
Messaging
How should you describe Georgia Tech to your persona in one sentence?
Connections to research, innovations, experts, facilities, and workforce-ready graduates in Atlanta — a growing, international city widely considered to be a hotbed of innovation.
---
Elevator Pitch
Sell your persona on Georgia Tech!
Georgia Tech collaborates with companies to achieve success by providing both outstanding graduates and an outcome-focused, business-friendly approach to research led by renowned scholars and researchers in diverse disciplines. Georgia Tech is a leader in the commercialization of its research.
---
Sources: Research Horizons Future Directions Study 2014; Georgia Tech Reputational Study 2012.