Our department's structure supports the mission and vision by:
Building awareness of Georgia Tech as a highly respected and highly ranked learning and research institution in Georgia by sharing stories locally, nationally, and globally.
Creating and maintaining an engaged and informed campus community focused on transparency and ethics.
Building and protecting the reputation of Georgia Tech by sharing consistent and compelling messages, responding to questions, requests, and suggestions readily.
About Institute Communications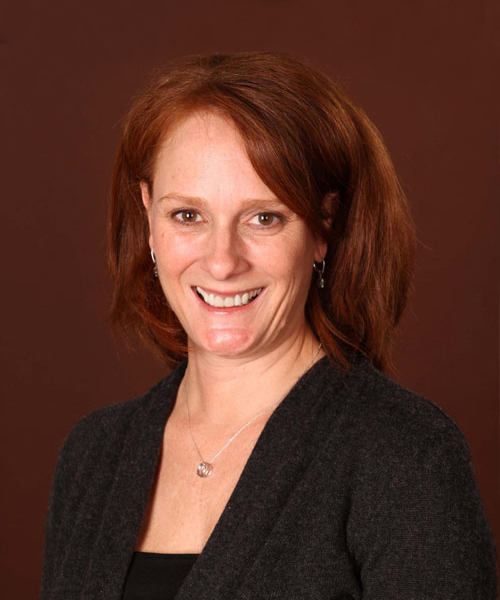 Renee Kopkowski
Vice President, Institute Communications
Tracey Reeves
Associate Vice President' Research, Academics, and Campus and Culture Communications
John Toon
Assistant Vice President' Research Communications
Blair Meeks
Assistant Vice President' External Communications
Louise Russo
Assistant Vice President' Strategic Marketing
Institute Communications
Briana Thomas
Assistant to the Vice President
External Communications
Blair Meeks
Assistant Vice President' External Communications
Media Relations
Denise Ward
Media Relations Representative
Joshua Stewart
Media Relations Representative
Open Records
Jamila Hudson-Allen
Officer, Open Records
Vacant
Assistant, Open Records
Social Media
Steven Norris
Assistant Director' Institute Social Media
Brice Zimmerman
Manager, Institute Social Media
Evan Atkinson
Officer, Institute Social Media
Academics, Research, Campus and Culture Communications
Tracey Reeves
Associate Vice President' Research, Academics, and Campus and Culture Communications
John Toon
Assistant Vice President, Research Communications
Michael Hagearty
Director' Institute Campus Communications and Events
Tamara Wilder
Traffic, Production, and Analytics Coordinator
Campus Communications
Kristen Bailey
Assistant Director' Institute Campus Communications
Victor Rogers
Officer, Communications
Events
Serena Wallace
Manager, Institute Events
Stephanie Sigler
Senior Coordinator, Institute Events
Jillian Cruser
Senior Coordinator, Institute Events
Leadership Communications
Patti Futrell
Director' Institute Leadership Communications
Benjamin Hodges
Writer/Editor Senior
Research and Provost Communications
Susie Ivy
Director' Institute Research and Provost Communications
Vacant
Senior Science Writer and Media Representative
Péralte Paul
Manager, EI2 Marketing/Communications
Stephanie Kadel
Part-Time Writer
Louise Russo
Assistant Vice President' Strategic Marketing
Rachael Pocklington
Senior Specialist, Marketing Communications
Christine Brazill
Specialist, Analytics
Client Relations and Project Management
Doug Goodwin
Assistant Director, Client Relations and Project Management
Niccole Coleman
Consultant, Communications
Stephanie Phillips
Traffic, Production, and Analytics Coordinator
Elise Berk
Traffic, Production, and Analytics Coordinator
Digital Strategy
Vacant
Director' Institute Digital Strategy
Jennifer Tomasino
Content Strategist
Fletcher Moore
Lead Developer, Web
Bradley Waye
Senior Developer, Web
Darin Givens
Senior Developer, Web
Kennard McGill
Senior Developer, Web
Digital Signage
Mance Ellenburg
Director, Tech Ops Digital Signage
Byron Stokes
Appl. Support Analyst
Nicholas Baker
Graphic Designer
Malik Dunston
Graphic Designer
Mariabelen Romero
Program Support Coordinator
David Strube
Systems Support Engineer II
Brett Boatright
Director, Institute Creative Strategy
Editorial
Brigitte Espinet
Lead Writer/Editor
Stacy Braukman
Senior Writer/Editor
Jennifer Carlile
Senior Writer/Editor
Design
Monet Fort
Senior Graphic Designer
Harriss Callahan
Senior Graphic Designer
Mark Ziemer
Senior Graphic Designer
Katya Kouznetsova
Senior Graphic Designer, Part-Time
Digital Media
Troy Robinson
Assistant Director' Institute Digital Media
Rob Felt
Manager, Photography
Maxwell Guberman
Producer/Director, Video
Micah Eavenson
Producer/Director, Video
Adam Karcz
Producer/Director, Video
Christopher Moore
Specialist, Digital Projects 
Allison Carter
Photographer II
Licensing
Aimee Anderson
Director, Licensing and Trademark Program
Business Operations
Julie Bryant
Director' Business Operations
Derek McKenzie
Senior IT Support Professional
Rosalyn Law
Financial Administrator III