The photo and video team communicates Georgia Tech's unique characteristics to our audiences in ways that words alone cannot.
Our Look and Feel
When taking pictures or shooting video that represent Georgia Tech, keep these central concepts in mind. 
---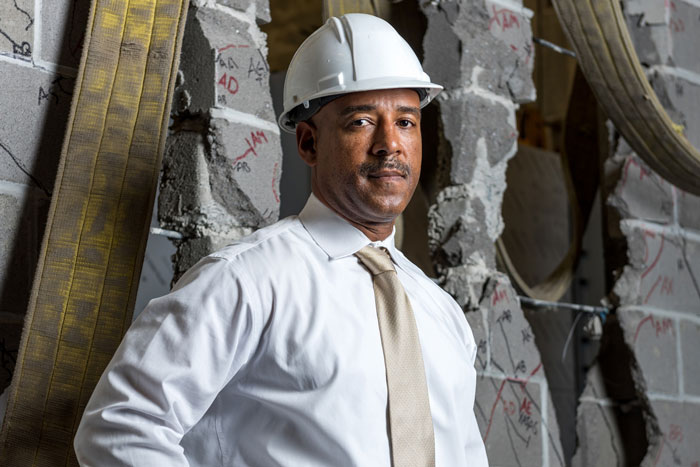 Thought Leadership
Georgia Tech is known internationally for our high quality of research and researchers.
When shooting our faculty and researchers, they should be presented in a bold, self-aware posture.
Shoot the subject in an interesting environment related to the their field or specific research.
---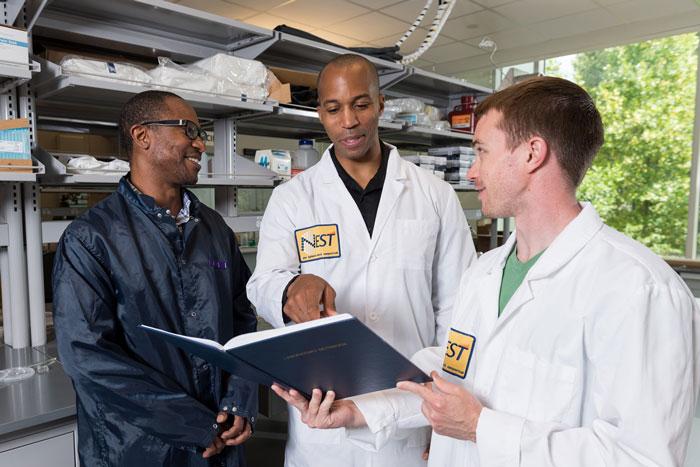 Collaboration
Georgia Tech's strength comes from our strong culture of collaboration.
Whether you're filming students, staff, faculty, or researchers, show them working as a group.
Highlight the diversity of campus.
---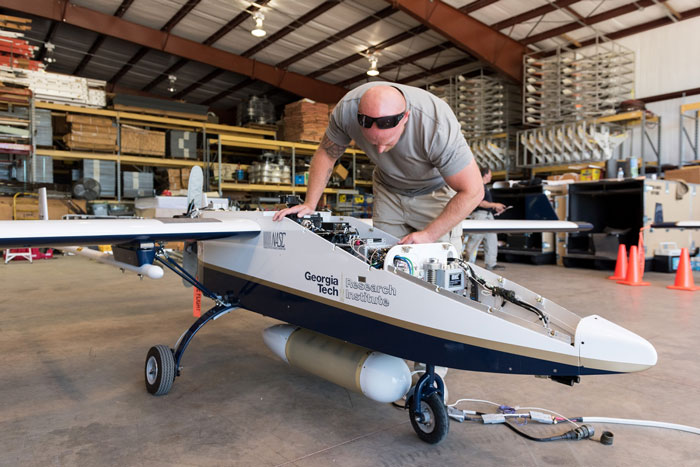 Inventive and Industrious
We don't just think up great ideas, we make them come to life.
Photos and videos of inventions should portray us as tinkerers, inventors, and explorers. 
Shoot in the environment where the work is being done, whether it's a lab, workshop, or out in the field.
---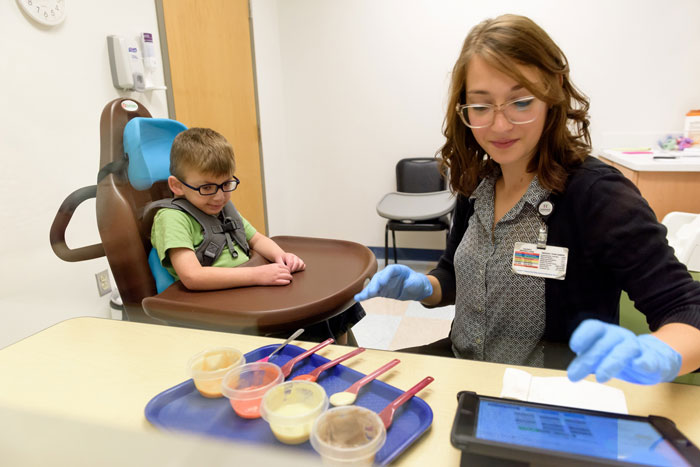 Real-World Impact
Georgia Tech is creating real-world advances in a broad range of areas and helping people live more fulfilling lives.
Photos and videos of our technical and scientific breakthroughs should show people and technology interacting.
Show technology outside of the lab environment when possible.
Photo and Video Resources
Download the Model Release Forms
All photo or video subjects should sign a model release form prior to filming. The signed release form should be kept on file by the project's manager, in perpetuity.
---
Tips and Tricks
Learn more about using photography and videography to reflect Tech's unique culture and mission and distinguish us from our peers.
Download Georgia Tech Photos
---
View Georgia Tech Videos