Goals and Challenges
The prospective industry partner persona is the CIO of a leading healthcare company, responsible for developing high-quality, cost-effective technologies that enhance his business capabilities. His company recently experienced a high-profile data breach, and solving this problem keeps him up at night. Security is essential.
What Questions Does He Have?
Awareness
How can we continue our revenue streams?
What emerging technologies will affect our business?
How are other business leaders responding?
Who are the thought leaders in this category?
What internal resources will be needed to solve this problem?
How much money will this cost to solve?
Do we need to form strategic partnerships with external resources?
Consideration
What universities are located in international cities with low business costs?
What are Georgia Tech's fields of expertise?
How will Georgia Tech solve my problem or help me make money?
What other business leaders are partnering with the Institute?
What successes has the Institute had in my company's area?
What are Georgia Tech's plans for the future?
Decision
How do I develop a strategic relationship with you?
What do I need to know about next steps?
What level of ongoing interaction can I expect from senior management?
How do I hire students?
What partnership alliance opportunities exist?
How Does He Find Answers?
Awareness
Talks to other business leaders.
Reads white papers.
Reads research magazines.
Attends professional conferences.
Searches online forums.
Holds internal R&D team discussions.
Reaches out to external research organizations.
Consideration
Studies university and lab publications.
Reads emails and other research communications.
Meets with university representatives.
Visits campus and labs.
Schedules meetings at conferences.
Submits proposal to leadership for approval.
Calls current or former college partner and asks, "Who's an expert on this?"
Decision
Meets with city officials and business leaders.
Submits contracts to internal teams to implement.
Issues press release about partnership.
Speaks with the media.
What Do We Want Him to Think?
Awareness
Georgia Tech is helping to solve critical challenges and bringing new technologies to the marketplace.
Georgia Tech faculty are a primary source of professional and academic expertise.
Atlanta has a strong technology-focused talent pool and its reputation as a technology hub is growing.
Consideration
Other industry leaders are successfully partnering with Georgia Tech for corporate R&D.
Georgia Tech's corporate partners have access to top-tier experts and research.
Georgia Tech students are workforce-ready and capable of delivering solutions to real technology challenges.
Georgia Tech delivers demonstrable return on investment to industry partners and the state of Georgia.
Few universities can approach cybersecurity with the same breadth and depth as Georgia Tech.
GaMEP successfully helps manufacturers reduce costs and increase productivity and revenue.
Decision
Georgia Tech provides industry partners with clear, valuable incentives and paths for engagement.
I clearly understand the next steps to forming a strategic partnership with Georgia Tech.
---
Sources: Research Horizons Future Directions Study 2014; Georgia Tech Reputational Study 2012.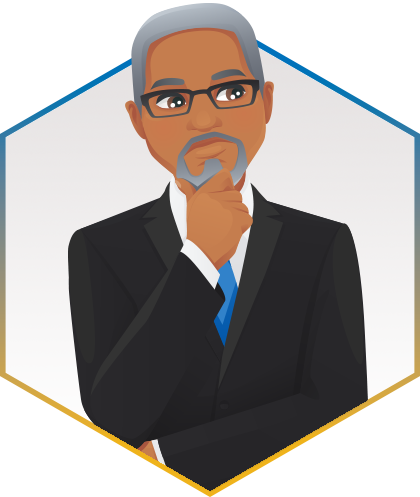 Mapping Content to the Buying Cycle
What types of content will be most useful at each stage?