Goals and Challenges
She's a top student who is looking for a graduate program where she can work with renowned professors while gaining experience with both the theoretical and practical sides of her discipline. But she is busy with her final year of undergraduate studies, and has found that researching graduate schools is an exhausting and time-consuming process.
Learn more about this student's background, demographics, and interests: Prospective Graduate Student Persona
What Questions Does She Have?
Awareness
Asks questions about what they are looking for in a college or university.
Will a graduate degree help me stand out in an extremely competitive job market?
Which programs match up with my research interests and goals?
What programs have the best alumni placement ratings, and where do they end up?
What percentage of graduates go in which sectors?
Which programs offer stipends, and is being a T.A. a requirement?
Which professors are looking to take students?
Consideration
Identifies the aspects that they are interested in and applies, or requests proposal.
Which professors and researchers can I work with?
How strong are Georgia Tech's industry contacts?
What are alumni doing, and can I network with them?
What fellowships and aid are available?
Decision
Compares offers and financial options, and ultimately chooses where to enroll.
What fellowships and assistantships are being offered?
When is everything due?
What do I need to know about next steps?
How Does She Find Answers?
Awareness
Searches the web using Google.
Talks to friends and faculty.
Investigates career options possible with specific degrees.
Reviews rankings information, especially U.S. News & World Report.
Consideration
Visits college websites.
Visits campus.
Reads faculty profiles and publications.
Reads research articles and publications.
Talks to peers, family, and influencers.
Decision
Explores admission website.
Subscribes to applicant e-newsletter.
Investigates assistantship and fellowship requirements.
Investigates housing options.
Attends an event.
Revisits campus.
What Do We Want Her to Think?
Awareness
Georgia Tech is a well-known, prestigious college with top-ranked academic programs.
Georgia Tech is a leading research institute that uses science and technology to make the world a better place.
Georgia Tech is a public college with a more affordable tuition than an Ivy League school.
Georgia Tech has several notable alumni who are successful in my areas of interest.
Atlanta is a thriving global city with a strong technology-focused job market.
Georgia Tech's Midtown neighborhood is also home to major corporations and startups.
Consideration
Georgia Tech has top researchers working in the field I'm interested in.
The interdisciplinary research enterprise at Georgia Tech offers me greater opportunities, facilities, and resources than competing programs.
Georgia Tech provides many resources to help me succeed.
Georgia Tech is located in one of the fastest growing and most industry-friendly cities in the nation.
Decision
I can contribute to solutions and research breakthroughs that make an impact on society.
The academic and interdisciplinary research programs will prepare me for a wide variety of career opportunities.
---
Sources: Georgia Tech Graduate Student Experience Survey 2016; undergraduate content survey October 2016, Armchair Media 2016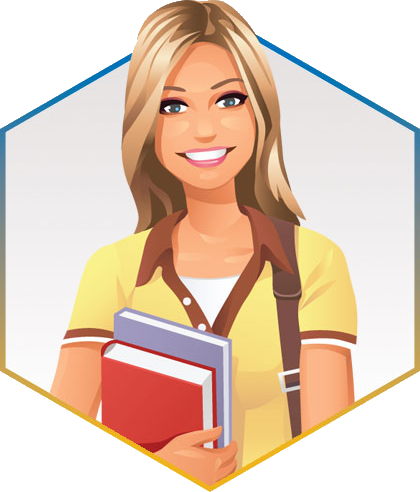 Mapping Content to the Buying Cycle
What types of content will be most useful at each stage?