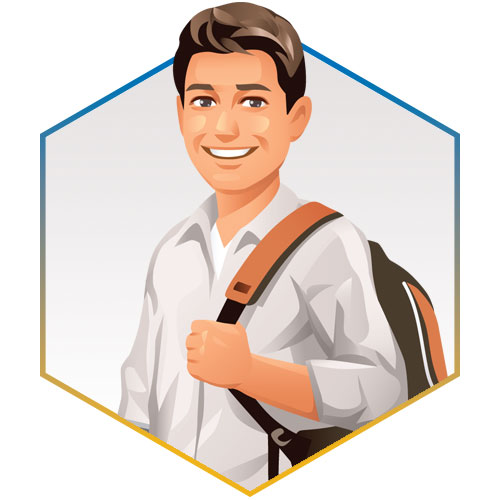 Background
Stage in life? Family? School/career path?
A junior in high school.
Has great grades. Among the top-ranked students in his school.
Active in school and in his community.
Feels he has a lot to offer.
---
Demographics
Male or female? Age? Location?
Male.
17.
Lives in East Cobb with his parents and younger sister.
---
Identifiers
Demeanor? Communication preferences?
Disciplined. Very goal oriented.
Decisive. Knows what he's looking for.
Competitive. Thinks quickly and moves fast.
---
Goals
Primary goal? Secondary goal?
Primary: Attend a vibrant, modern college that provides the best opportunities for success in life.
Secondary: Be academically challenged while still having a life outside the classroom.
---
Challenges
Primary challenge? Secondary challenge?
Primary: Very busy. Has a lot going on.
Secondary: Bombarded with communications from multiple channels.
---
Real Quotes
About goals, challenges, etc.
"What can you offer me? What are your qualifications?"
"I'm getting a ton of email and pamphlets in the mail. They all say the same thing. I trash most of them."
"I won't read more than a paragraph. I want my information delivered quickly, so get to the point."
---
Common Objections
Why wouldn't they choose Georgia Tech?
Students don't seem to have a life outside the classroom.
Tuition is expensive and financial aid offering isn't enough.
Another school has better rankings in my area of interest and promises more opportunities.
---
Messaging
How should you describe Georgia Tech to your persona in one sentence?
Technologically focused, Ivy League-quality education with a public college price tag.
What should you tell them as they go through different stages in making a justified decision?
This buyer's journey explains what questions he has and how he finds the answers. Buyer's journey
Use this content map for ideas on what information to provide during each stage of the decision-making process. Content Map
---
Elevator Pitch
Sell your persona on Georgia Tech!
Georgia Tech provides bright, high-achieving students extraordinary opportunities to fully engage their minds through top-ranked academics and a well-rounded college life. Students are prepared to make vital contributions to a technology-driven global community by participating in research and other experiential learning. Immersed in a culture that inspires creativity and entrepreneurial spirit, they build a foundation for future career success at a nationally ranked institution.
---
Sources: Georgia Tech prospective undergraduate students and parents survey 2016, mStoner 2016, undergraduate content survey Oct 2016, Armchair media 2016, Undergraduate Enrollment Creative Focus Group 2015, Connect with Tech focus group 2014.